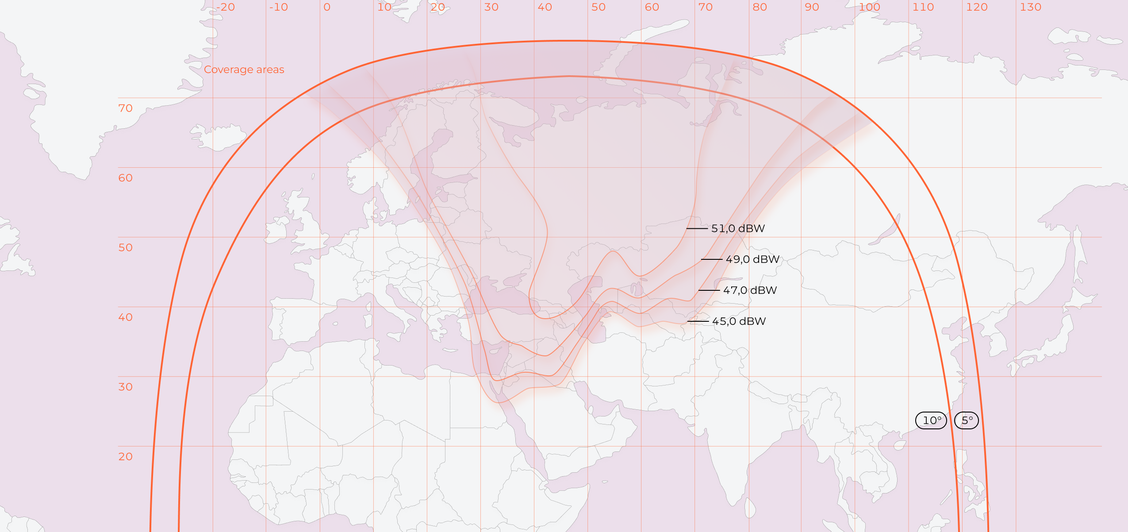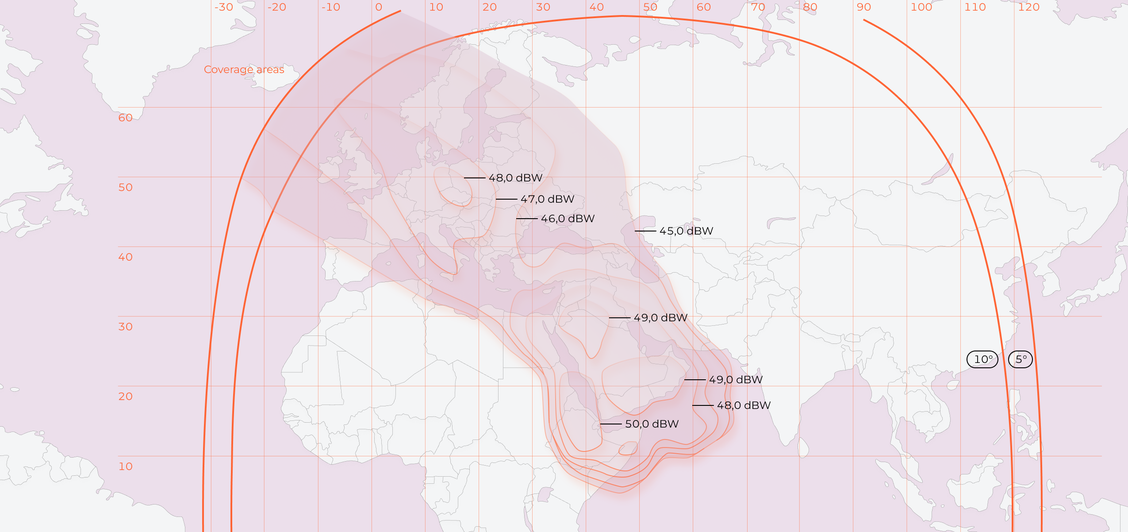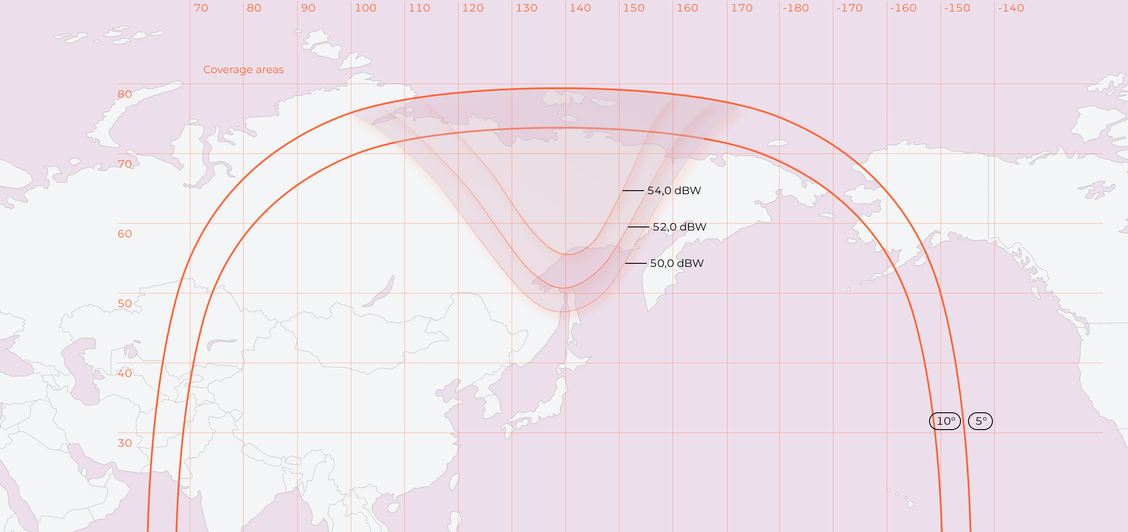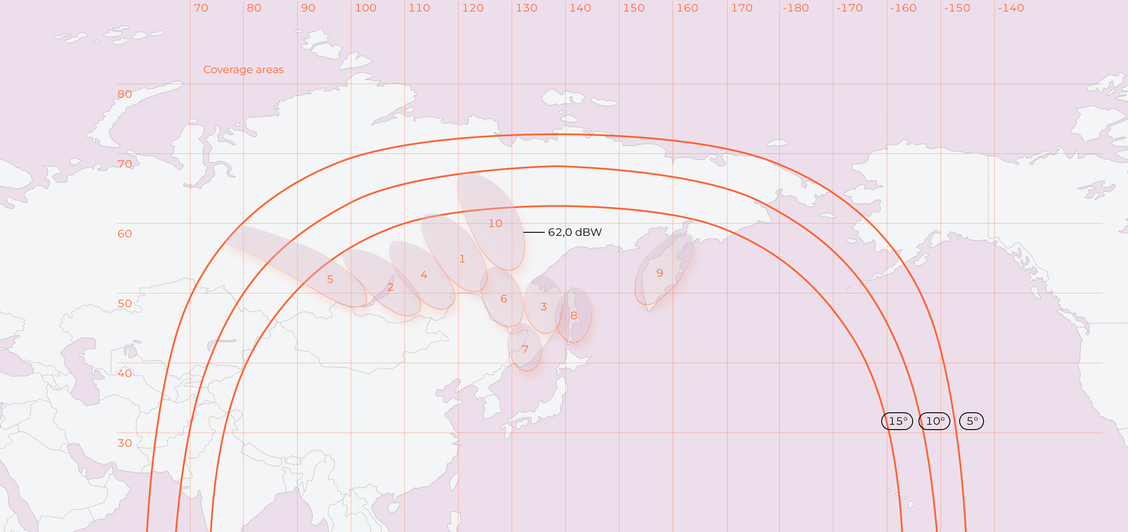 The satellite will provide TV & Radio broadcasting, data, multimedia services, telephony, mobile communications.
The Express-AM5 satellite is manufactured on RSCC' order by the JSC "Academician M.F. Reshetnev "Information Satellite Systems" in cooperation with Radio Research and Development Institute (Russia) and MDA Corporation (Canada).
The satellite was launched into orbit on December 26, 2013. The commercial operation of the satellite started  on April 22, 2014.
Specifications
ORBIT
Geostationary
LIFE-TIME
15 years
STABILISATION
Three axes
POWER SUPPLY
14 200 W
PAYLOAD ELECTRIC POWER
12 700 W
MASS OF SATELLITE
3400 kg
PAYLOAD MASS
1030 kg
PLATFORM
Express-2000
STATION KEEPING ACCURACY
±0,05 (N&S / W&E)